Our Team of Coaches
Eagle Fustar Tennis Academy coaches bring playing and coaching experience from all over the world such as Serbia, Germany, Poland, Venezuela and Iran. Our coaches create an electrifying atmosphere that inspires players on the court and beyond to reach their full potential. We try not only to create better tennis players but better student athletes by insisting good values and habits such as team work, visualizing success, leadership, preparation, consistent improvement, extreme effort, and the ability to stretch yourself both mentally and physically. When working on an individual basis, students will get the one on one attention that is extremely important with regard to stroke production. Students will receive expert advice on technical aspects of every stroke and tactical knowledge from former collegiate players and world ranked tennis professionals. Lessons are available to any age or level of player.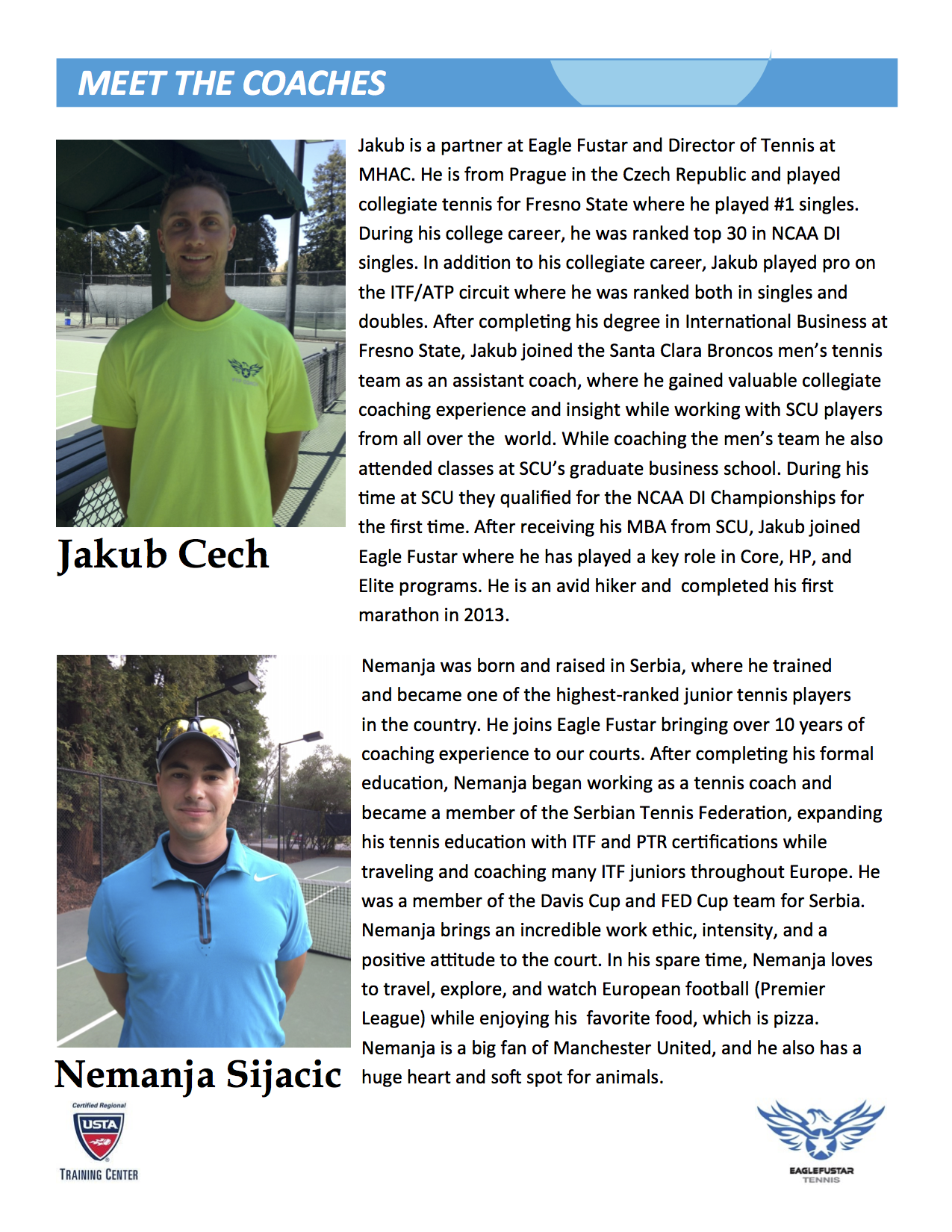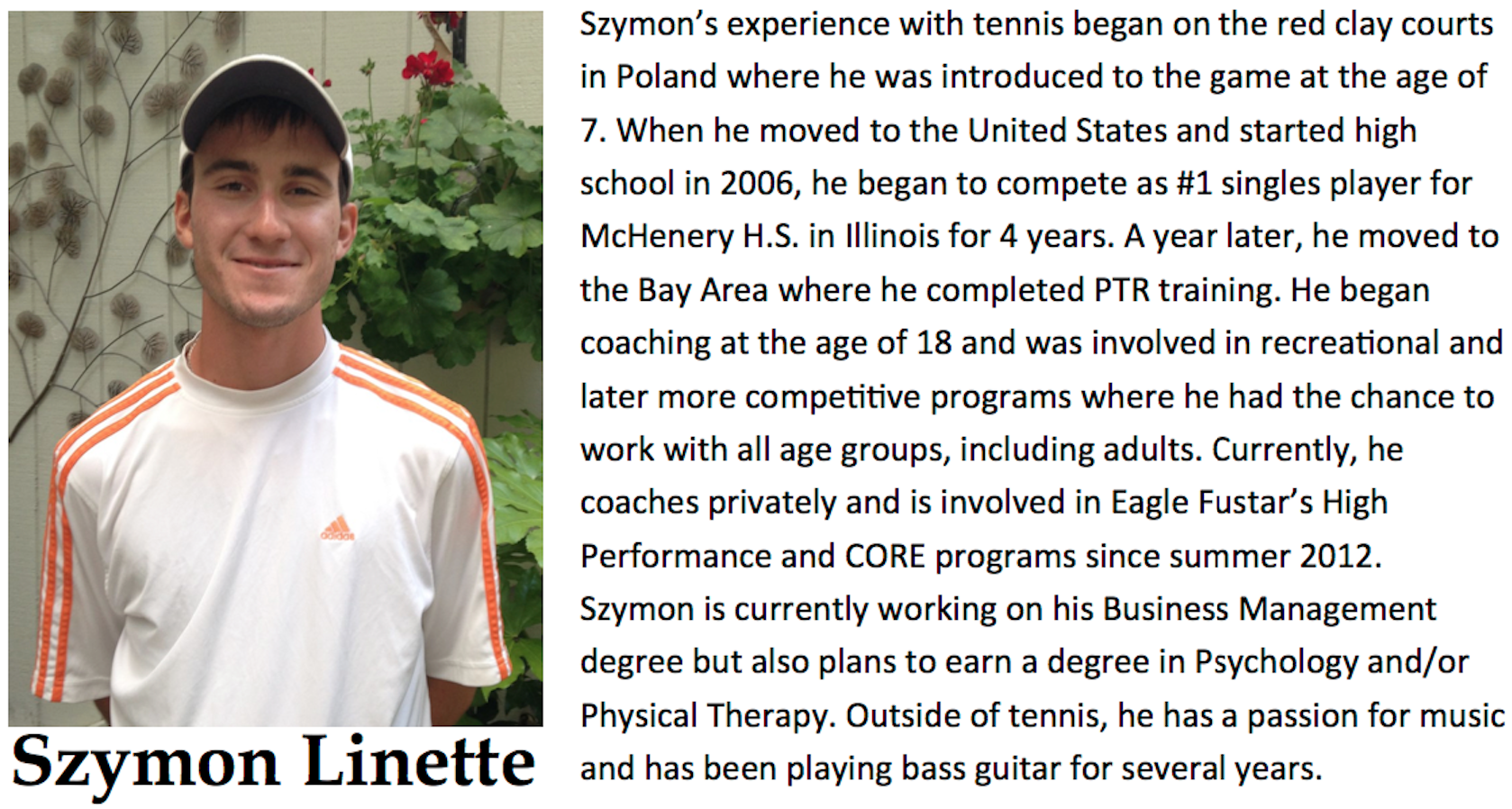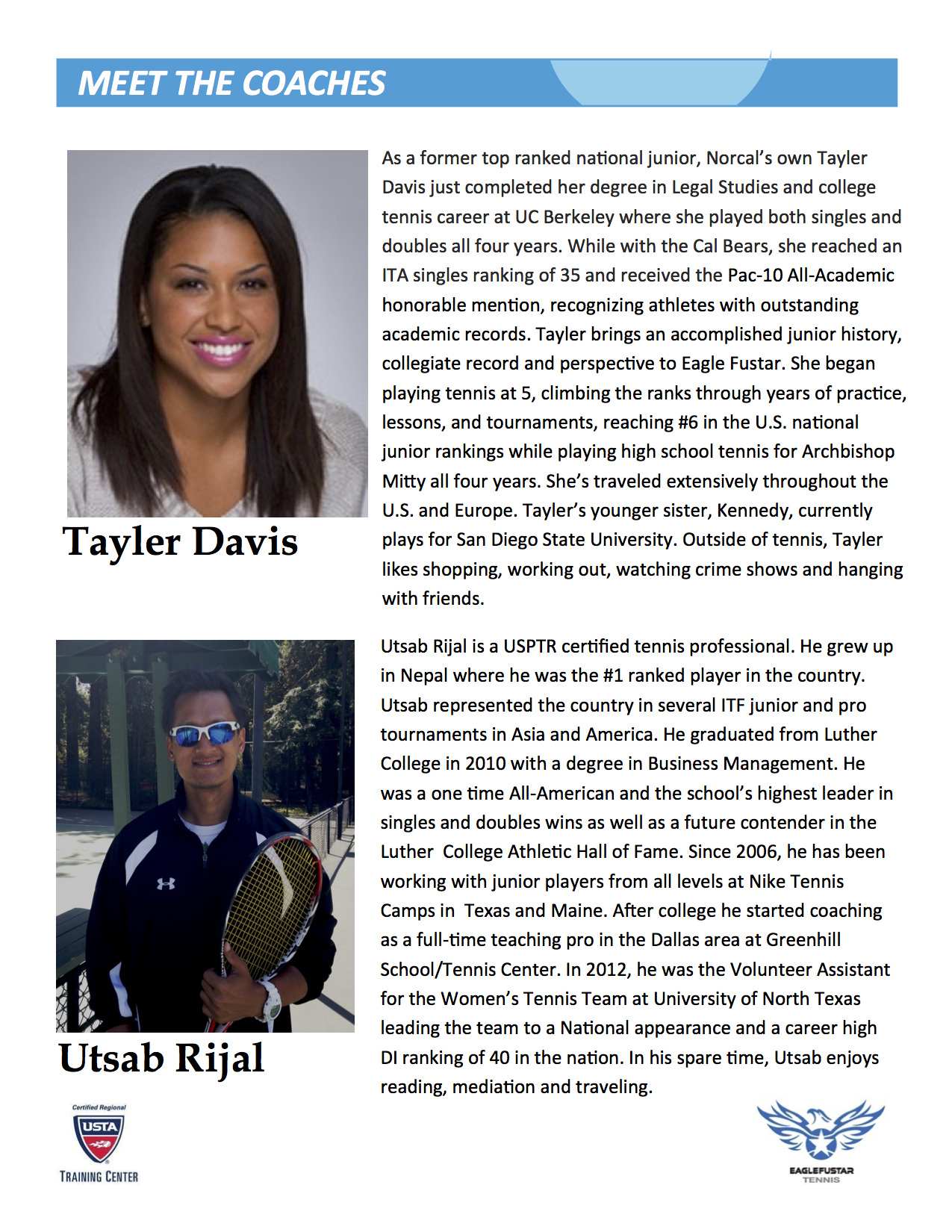 Don't Be Shy. Get In Touch.
If you are interested in private lessons from one of our coaches, call or email Katy at (408) 242-5559 or katy@eaglefustar.com and we will get back to you as soon as we can!