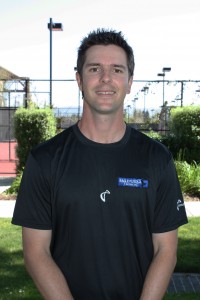 Fustar co founded the Eagle Fustar Tennis program in 2002 alongside Brian Eagle with a mission to develop elite junior tennis players in Northern California by providing them the most professional and structured training possible. Fustar has helped grow Eagle Fustar to be the premier program in the Bay Area.
Fustar had tremendous success as a Northern California junior and a collegiate player at Fresno State. Fustar was ranked #1 in the 16's and 18's in Norcal and as high as #4 in the Nation in the 16's. He traveled Europe with the USTA National team. As a collegiate player, Fustar achieved a high National ranking of 70 in singles and 23 in doubles. He played #1 Singles and Doubles at Fresno State his senior year. Fustar was also an ATP world ranked player who traveled extensively through Europe and South America.
Fustar has worked with several professional tennis players in the past. These include Mario Ancic (top 10 ATP) and Nick Rainey (top 150 ATP). Currently, Fustar is working with touring professional Michael McClune and has helped Michael reach a career high ranking of 265 (and counting). Fustar is also working with top Nationally and Internationally ranked junior Eric Johnson.
Within EF, Fustar is heavily involved in the HPC clinics as well as the Advanced HPC clinics. In addition, Fustar is the General Manager of the Full Time program which includes all aspects of the operation on court and off of the court.
Private Lesson Rate: Contact Katy for rate and availability.