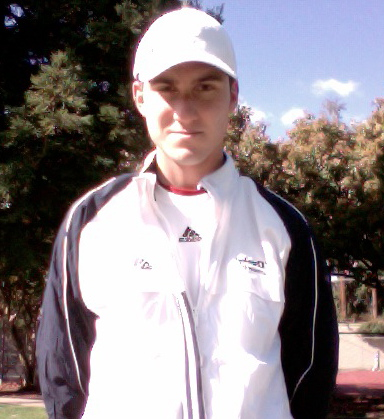 Szymon's experience with tennis began on the red clay courts in Poland where he was introduced to the game at the age of 7. As a junior, he played competitively in both singles and doubles. Aside from regularly competing in the tournaments, he was involved in regional, ATP, tennis tournaments such as the KGHM as a ball boy. When he moved to the United States and started High School in 2006, he began to compete as #1 singles player for Mchnery High School in Illinois for 4 years. A year later, he moved to the Bay Area where he completed PTR training. He began coaching at the age of 18 and was involved in recreational and later more competitive programs where he had the chance to work with all age groups including adults. Currently, he coaches privately and is involved in Eagle Fustar's High Performance and Champs programs since summer 2012.
Szymon is currently working on his Business Management degree but also plans to earn a degree in Psychology and/or Physical Therapy.
Outside of tennis, he has a passion for music and has been playing bass guitar for several years.

Private Lesson Rate: $75