Welcome to Eagle Fustar Tennis Academy
A USTA Regional Training Center
NorCal's Premier Training Academy
A USTA Regional Training Center since 2010, Eagle Fustar is working jointly with the USTA to develop the next generation of American champions and is the top choice for over 400 serious junior and professional players. Our daily training clinics, for beginners to nationally ranked juniors, are held on the campuses of Santa Clara University, West Valley College, Mission College, and Mission Hills Athletic Club.
BE A PART OF OUR TENNIS FAMILY!  click here!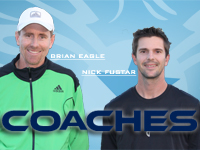 Students will receive expert advice on technical aspects of every stroke from formerly world ranked tennis professionals. Lessons are available to any age or level of player.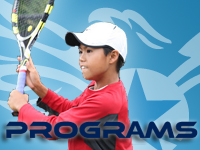 Every player is different and based on the age and level of the player, the coaching staff will carefully choose a program or (most likely) a combination of programs best suited for the player.