Mental Fitness and Mind-Body Training
At Eagle Fustar we value mental fitness as much as we value physical fitness. We are excited to partner with 2Mynds, as we fully subscribe to the philosophy that mental fitness should be no different from physical fitness in that it requires training and repetitions. As of 2018, we will be offering highly discounted access to training programs in the 2Mynds platform as well as 2Mynds integrations in clinics, private lessons, and dedicated mind-body training sessions. Leon Bax, the founder and head coach at 2Mynds will be overseeing the integration at Eagle Fustar and will be supervising the specialty workshops and clinics as well as personal training sessions.
The 2Mynds Online Platform
Use the LEARN and TRAIN modules for modern e-learning and fun workouts.
Private Sessions
Custom training sessions, on and off court by Leon himself. Limited availability.
Workshops and Clinics
Group-based on-court training sessions with special themes.
Mental fitness is part of our core
At Eagle Fustar we believe that mental fitness should be a core part of the development of our players. That means we not only train the players, but also the coaches and make sure they can help players apply everything they cover in workouts with Leon or online. The full-time and elite coaches are all certified via 2Mynds workshops and we are fortunate to have Leon work with our full-time players one day a week and provide private sessions to those who would like a little extra help (for more information, download the brochure below or contact us).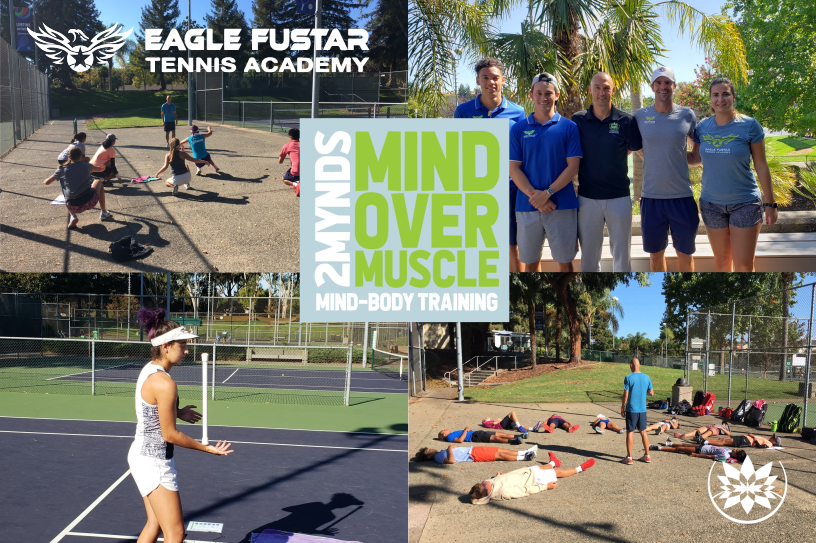 About 2Mynds
2Mynds is a system for mental fitness that has mind-body training at its core. The idea is that mental fitness is largely based on skills, rather than knowledge alone. Simply knowing what to do under stress doesn't mean that we possess the ability we need to optimize our performance. The transition from understanding something to actually doing it requires training. 2Mynds was developed to provide the tools to make mind-body training fun and accessible. It uses exercises founded in functional meditation and martial arts. Everything is accessible in the online platform and mobile web app. 
About Dr. Leon Bax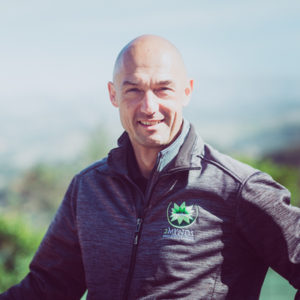 Dr. Leon Bax is the founder of 2Mynds. He was involved in competitive judo and tennis at a very young age. As a junior, he won a national title in Judo and became a nationally ranked junior tennis player in the Netherlands. After playing D1 collegiate tennis on an athletic scholarship at UT San Antonio, he went back to the Netherlands and took a break from tennis. While pursuing an academic career as a medical scientist (he holds PhDs in clinical epidemiology and medical informatics), he dedicated his physical and mental development to martial arts and meditative practices. He worked and trained in Japan for 8 years and in late 2016 he set out to develop 2Mynds, a system to help athletes optimize their mind-body coordination. 2Mynds is a unique system that combines Leon's formal academic training in medical science and his expertise in meditation, martial arts, and movement.