Our Team
We are extremely proud of our coaches and staff at Eagle Fustar Tennis Academy! Our coaches bring playing and coaching experience from all over the world such as Serbia, Germany, Poland, Russia, Venezuela and Iran. Our coaches create an electrifying atmosphere that inspires players on the court and beyond to reach their full potential. We try not only to create better tennis players but better student athletes by insisting good values and habits such as team work, visualizing success, leadership, preparation, consistent improvement, extreme effort, and the ability to stretch yourself both mentally and physically. When working on an individual basis, students will get the one on one attention that is extremely important with regard to stroke production. Students will receive expert advice on technical aspects of every stroke and tactical knowledge from former collegiate players and world ranked tennis professionals. Lessons are available to any age or level of player.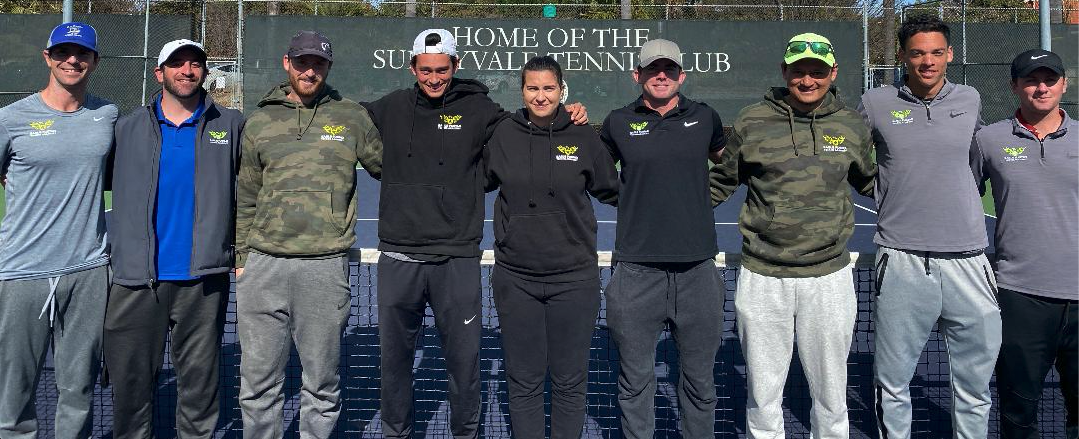 Brian Eagle
Owner/Co-Founder
Brian Eagle is the Operations Manager and co-founder of the Eagle Fustar Tennis Academy. Eagle was a highly ranked National and Northern California junior, who then had a very successful collegiate career at UC Berkeley. In his junior and senior collegiate seasons at Cal, Eagle played #1 and #2 singles and #1 doubles, achieving high rankings of #34 in singles and #19 in doubles. He then played professionally on the ATP Tour for 4 years. In that time, he won 7 professional doubles titles in the USA, Canada, and Mexico. He also traveled in Asia and spent considerable time in Europe where he had the honor of playing professional club tennis in Germany. Brian is the force behind Eagle Fustar's High Performance Program. One of his primary passions is working closely with highly motivated / skilled players and helping them with the college pathway; Brian has worked individually with dozens of players that went on to top athletic and academic universities including Stanford's #1 Michaela Gordon, as well as players who have gone on to attend MIT, UCSD, UCD, Penn, Boston College, UW, Carnegie Mellon and Amherst.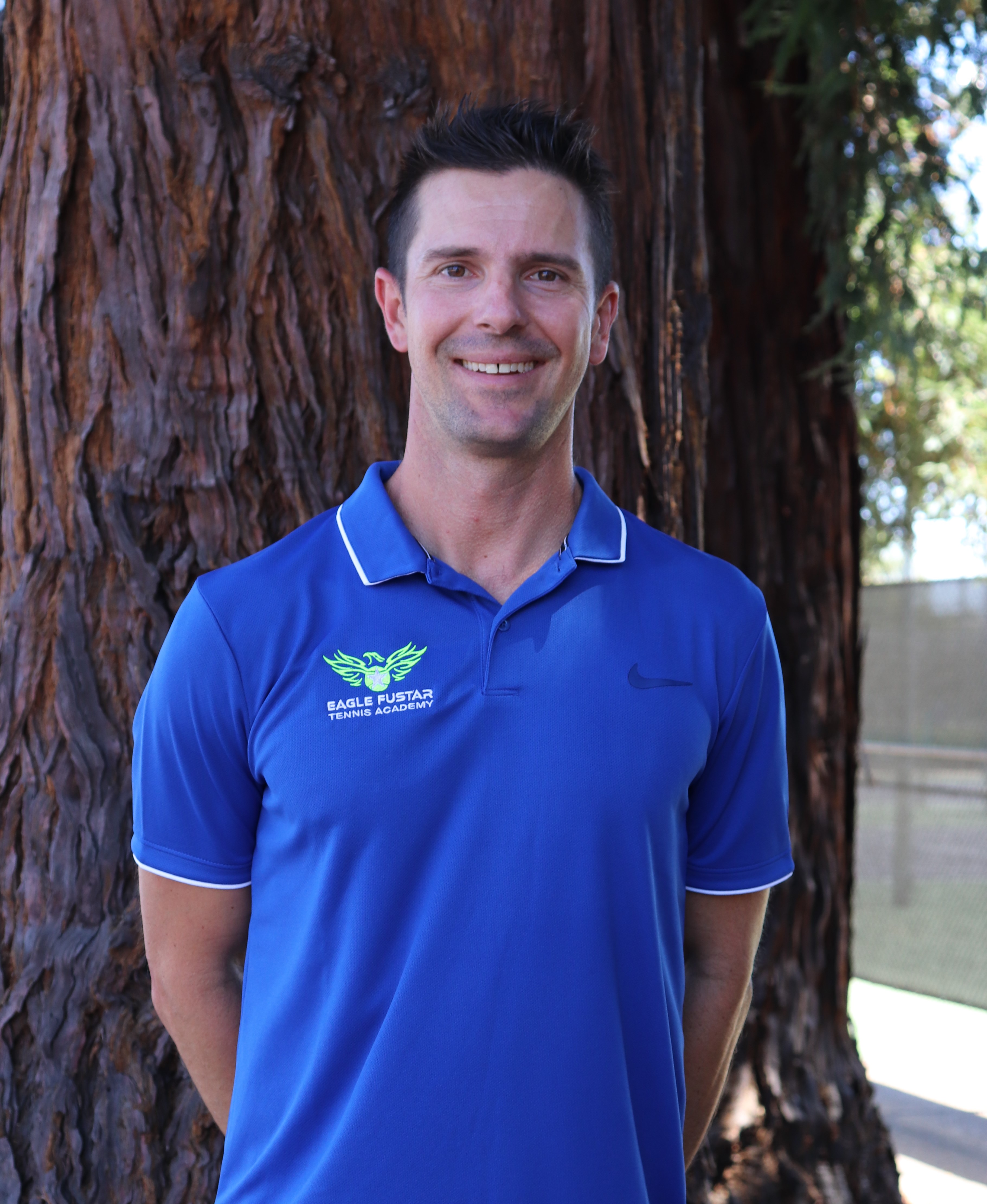 Nick Fustar
Owner/Co-Founder
Nick Fustar is the General Manager and co-founder of the Eagle Fustar Tennis Academy. Prior to starting the Academy, after a stellar junior career in Norcal and Nationally, Fustar had a successful college career at Fresno State, playing #1 singles and doubles his senior year, while achieving a National ranking of #70 singles and #23 doubles. Fustar was also an ATP world ranked player who traveled extensively through Europe and South America. Nick has coached several professional players while also serving as their world-wide traveling coach. He has developed many of Eagle Fustar's top National and ITF juniors that went on to attend top ranked universities, win National Championships, then played on the ATP or WTA tour. Nick architects and oversees Eagle Fustar's Full Time Program and the development plans of its players. As General Manager, Fustar oversees the business direction and strategic partnerships of the Academy, which includes a strong alliance and working relationship with the USTA, their leadership, and National Coaches.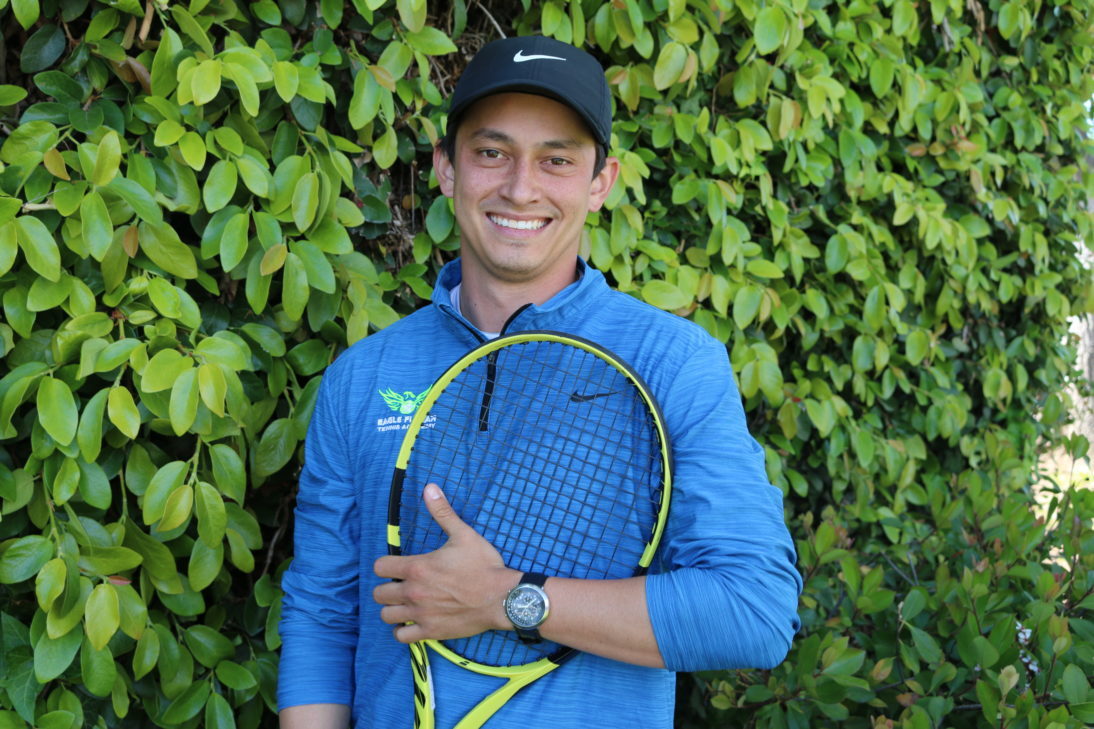 Austin Andres
Director of Operations, EF San Francisco
Austin's Bio
Austin Andres just completed his successful D1 collegiate career at UC Riverside where he was playing #2 singles and #1 doubles while leading the team as captain for three years. Prior to college, Austin was a top ranked Norcal and national player, and one of the original students of the Eagle Fustar program, making him an expert of our teaching structure and philosophy. As a player, Austin has always been a role model for his on court attitude and work ethic. As both a player and a coach, Austin brings great passion and enthusiasm for tennis to the court everyday. Austin has been coaching part time with Eagle Fustar during his four years of college and now that he has graduated with a B. A. in Sociology from UC Riverside, has joined Eagle Fustar full time. He is also working towards his MBA at USF as well as PTR certification. Austin will be highly involved in all of Eagle Fustar's daily programs including High Performance, Advanced, Champs, and private lessons. He is excited to be developing players and help them navigate the junior system en route to college play. Private Lesson Rate: Please contact Austin at austinaandres@gmail.com for rate and availability.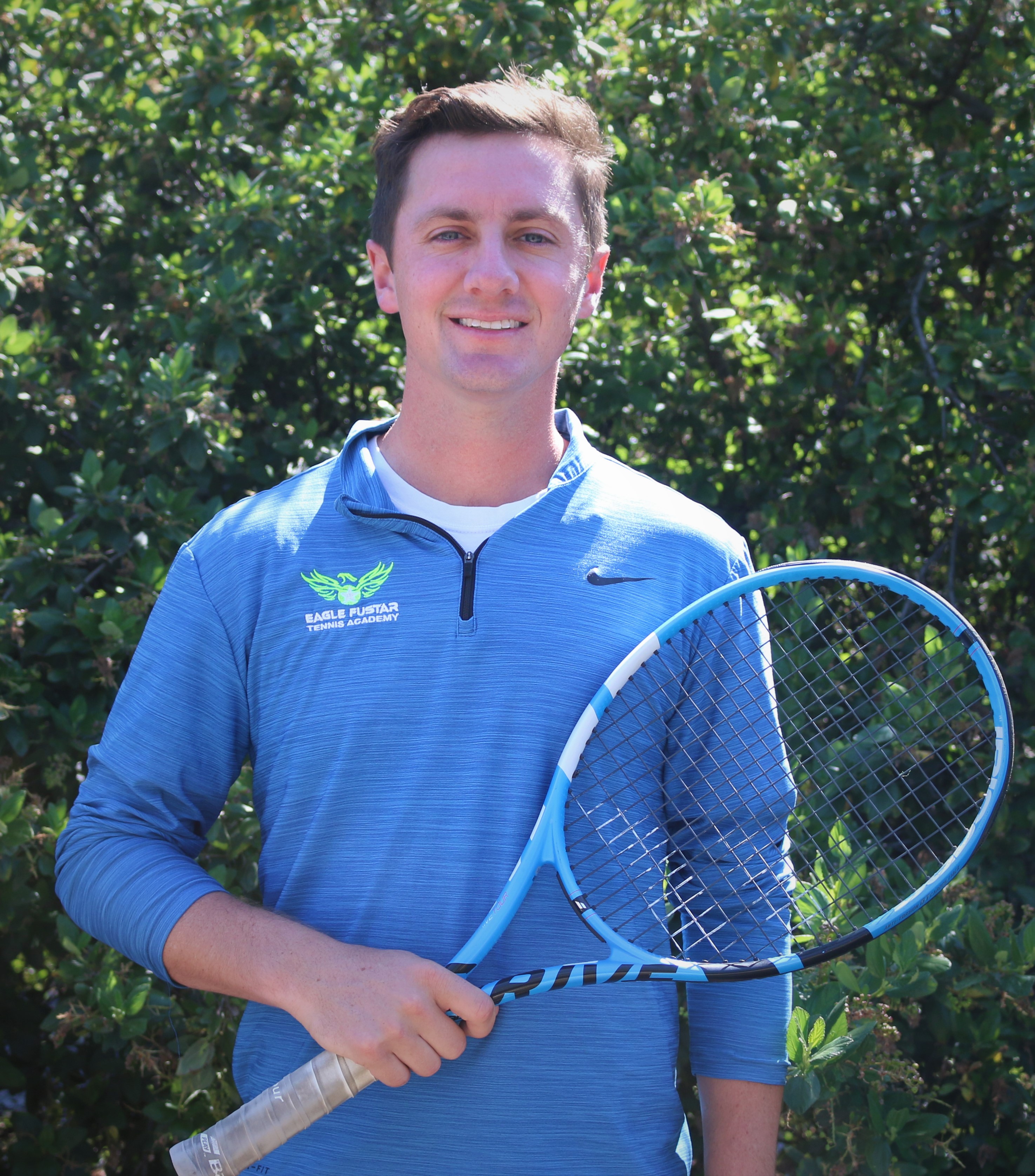 Ryan Hudelson
Director: Summer CampsLead Coach: Full Time, Combo, HP, CPC
Ryan's Bio
Ryan Hudelson is from Little Rock, Arkansas and grew up playing junior tennis throughout the southern U.S. Ryan began playing tennis when he was 9 years old and moved to Florida at age 15 to begin intensive training in Florida with Todd Widom. Ryan's perseverance both on and off the court have led to a successful career as a tennis player.

 
As a junior, Ryan was ranked #1 in the state of Arkansas in the 14's, 16's, and 18's. Hudelson earned a top ten ranking in the South and a top 75 in the nation for 18's. He was awarded the Herschel Friday Outstanding Junior Award in the state of Arkansas.
In 2013 while playing for Tyler JC in Tyler, Texas, his team won the NJCAA
 National Championship, and he was named a JUCO  All-American for both singles and doubles play. He went on to earn All-American status in singles the following year. In his second year, Ryan accumulated over 50 wins, while reaching his highest singles ranking of #25 and highest doubles ranking of #12, before transferring to Keiser University, earning a degree in Sports Management.
Ryan has a hard working attitude and gives all he has to meet his goals. He is a favorite with Eagle Fustar players because of his positive and enthusiastic on court attitude. Ryan is the head of our Pre-Core Program and enjoys working with our youngest players, developing both their fundamental skills and a passion for the game. He is also heavily involved across all EF programs including High Performance and Core Performance clinics. Outside of tennis, Ryan enjoys playing golf, traveling, and spending time with family. Please contact Ryan directly for his private lesson availability and rate.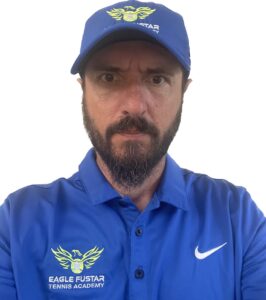 Petar Racic
Tennis Professional
Petar's Bio
Petar Racic is a highly experienced tennis coach with over 30 years of coaching experience. Originally from Serbia, Petar began his coaching career after being certified by the Serbian Tennis Federation in 1993. He has since developed numerous top juniors and NCAA Division I players in his home country. In 2004, Petar moved to the United States to continue his coaching career at Weil Tennis Academy, where he worked as a Head Coach and Summer Camp Director. During his time there, he had the opportunity to work with nationally and internationally ranked juniors from all over the world.
Petar was one of the pioneers of tennis analytics, having founded Game Smart Tennis. Through this venture, he developed new methods of analyzing and interpreting data from tennis matches and used this information to improve his coaching techniques. Game Smart Tennis offered video on demand services at some of the biggest junior tournaments in the country. This service allowed players, coaches, and parents to access high-quality video footage of matches, providing an invaluable tool for analyzing and improving their game. Petar's commitment to advancing the sport of tennis through technology and innovation is a testament to his dedication to his craft.
Today, Petar brings his wealth of knowledge and energy to Eagle Fustar, where he is involved in all of their programs as a Lead Coach. He runs their CPC, Pre-HP, HP, Combo, Elite, and Full Time levels. Petar's coaching philosophy is centered around developing individual game styles and sets of skills for each player, providing a strong foundation for their game. His approach is tailored to each player's unique abilities and needs, and his dedication to his students has earned him a reputation as a highly effective and motivational coach.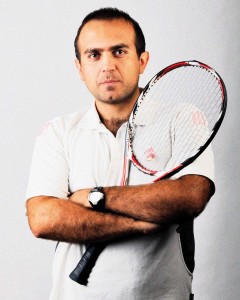 Mohammad Jafari
Tennis Professional
Mohammad's Bio
Mohammad Jafari is from Iran and has been working with Eagle Fustar since 2008. He directs our Core Performance Program (CPC) and offers private lessons. At CPC, Coach Mohammad focuses on proper technique while combining his philosophy of discipline & hard work to create an environment that encourages players to reach their highest potential. 
Private Lesson Rate: $130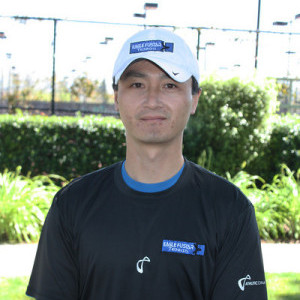 Tony Yang
Tennis Professional
Tony's Bio
Tony Yang is a High Performance Coach at Eagle Fustar Tennis. Since the Academy's inception in 2003, Tony has helped produce numerous nationally & sectionally ranked players and was recently invited to attend the USTA High Performance Coaching Program. In addition to his coaching, Tony also heads up two key programs: Video Production & Analysis and the RTC ( Regional Training Center ) camps held at the Santa Clara University campus. Along with coach John Togasaki, Tony utilizes Dartfish software technology to help analyze stroke production for our Fulltime program as well as some of our highly nationally ranked players. Tony and John are also are in charge of the College Recruiting Video service, which has enabled many of our players to get noticed by college coaches during the recruiting process. Tony has also served as a member of USTA Norcal's Coaching Commission. Tony played college tennis at UC Berkeley, where he and Brian Eagle were teammates. Tony played professionally briefly after his college career and trained with the Taiwan national team before obtaining his MBA at Willamette University, where he served as the Volunteer Assistant Coach. Tony has continued to stay in tournament shape and was the #1 ranked Norcal player in 2008 in both the 30s and 35s. He also took 5th place in the 2008 National Grass Courts 30s held at the Philadelphia Cricket Club. Private Lesson Rate: Contact Katy for rate and availability.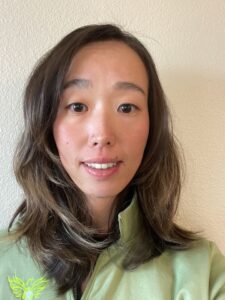 Stephanie
Tennis Professional
Stephanie's Bio
Stephanie grew up in Taiwan, where she started playing tennis at the age of 8. She was ranked top 5 in 16s and 18s, and her school team represented Taiwan at the International School Sport Federation-World Gymnasiade, where they won the second place. She won several international tournaments, including (ITF) double's tournaments.  Stephanie moved to the US in 2016 to attend Chabot Junior College for two years, where she played #1 singles and double.  Stephanie has been coaching tennis for over 10 years. She has coached at Mountain View Tennis, as well as academies in Hayward, Pleasanton, and Saratoga. Within Eagle Fustar, she is the Lead Coach for our HP programs, and is involved with all of our programs with Combo, Elite, and Full Time. Stephanie is a passionate, patient and encouraging coach, and she is always willing to go the extra mile to help her students succeed.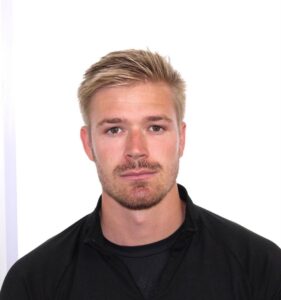 Evan Hoyt
Tennis Professional
Evan's Bio
Evan was born in Mexico with parents from Michigan and the UK, and holds dual citizenship between the two countries. He received a scholarship to attend Reed's School Tennis Academy when he was 12, fully dedicating himself to the sport at that time. He turned pro at 18 and went on the pro circuit full time, achieving an ATP ranking of 319 in singles and 217 in doubles. He competed at Wimbledon in 2019 in the Men's singles qualifying, main draw doubles, and reached the quarter finals in mixed-doubles that same year. His time on the challenging pro circuit ingrained a deep belief in resilience and keeping a positve outlook. His 9 years on the pro-tour while concurrently completing an online Bachelor's of Science degree have given him a wealth of experience and knowledge to share with the players he works with.  Within Eagle Fustar, Evan is the Lead Coach of the Full Time Program and our Elite clinics.  He is in charge of implementing the on court training curriculum (including fitness) and is responsible for the overall development of our Full Time and Elite Players.  He travels to ITF's and local tournaments making sure our players are translating what they learn on the practice court to the tournaments.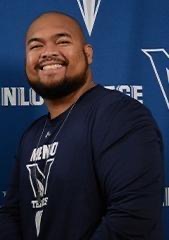 Rudy's Bio
Rudy Abitago Jr is a USPTA Certified Professional/High Performance coach from San Jose, CA with over 10 years of coaching experience. His passion is to provide players of all levels a positive pathway in life using tennis as a platform for success. He's competed in the juniors, high school, and collegiate level playing #1 & #2 singles/doubles for Mission College in Santa Clara, CA. After a competition ending injury, Rudy decided to shift his focus to coaching, focusing on 10 and under tennis & high performance junior development. He has coached players from the developmental stages all the way up to the collegiate level and has had players compete at the most prestigious junior tournaments in the world such as Kalamazoo, Easter Bowl, and the Orange Bowl. Rudy has taught at world class academies within Northern California as well as the Intermountian Section and is also a U30 representative for the USTA. He was previously a Team Bryan coach for the NJTL Excellence Team which provides opportunities for underserved youth and is currently the Assistant Coach for Menlo College in Atherton, CA. When not on the tennis court, Rudy loves music, hiking and other outdoor adventures with his dogs. Rudy is excited to bring the passion and knowledge of the game to the next generation of players here at Eagle Fustar Tennis Academy.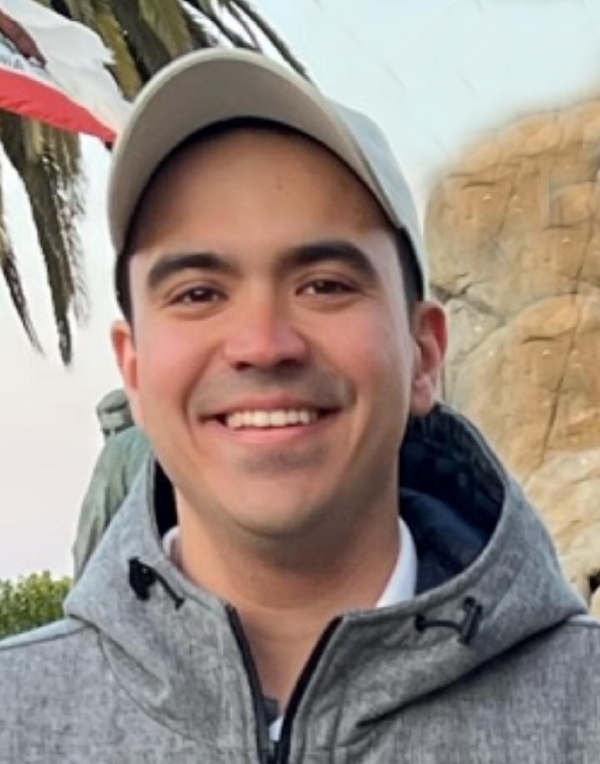 Matt Jones
Performance Coach, Full Time | HP | CPC
Matt's Bio
Matt is from San Antonio, Texas and has a strong background in tennis, having started at an early age, competing as a junior, playing in college, and training with a strong list of coaches around the U.S. After becoming a top ranked junior player in Texas and winning several high-level tournaments throughout the United States and the Caribbean, he went on to play for St. Mary's University in Texas.
His coaching philosophy is built on being an exemplary communicator, honing in on technique improvements with patience, while ensuring the goals for each player are reached by encouraging hard work fueled with fun and positivity. His innovative teaching skills are effective for players of all levels, making the road to improvement enjoyable with a strong focus on the development of each individual player. He is keen on developing well-rounded players who have a strong foundation in the fundamentals of the game. Coach Matt believes in focusing on technique and footwork while also incorporating game-like situations in practice to help players transfer their skills to optimal match play. He also emphasizes the importance of mental toughness and believes that positive thinking and a strong work ethic are crucial for success on the court. He prides himself on creating new drills to help players of all levels improve.
Matt has had the opportunity to mentor with some of the finest tennis instructors in the Northeast and the Southwest, and is now bringing a diverse approach to training to Eagle Fustar, where he is excited to work with some of the best players in California. Prior to joining Eagle Fustar, Matt was a Lead Coach at Chelsea Piers on the East Coast. At Eagle Fustar, Matt will be coaching at the Full Time Program as well as clinics across our many programs, and involved at all levels of player development. Coach Matt is available for private lessons.
Don't Be Shy. Get In Touch.
If you are interested in private lessons from one of our coaches, call or email Katy at (408) 242-5559 or katy@eaglefustar.com and we will get back to you as soon as we can!