Private Lessons, Physical Fitness Training, Mental Fitness Training, College Recruiting Videos, College Placement Service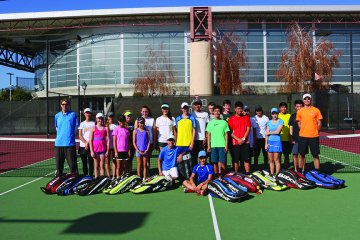 Eagle Fustar is the premier tennis academy in northern California. We offer tennis clinics 364 days a year. Every player is different and based on the age and level of the player, the coaching staff will carefully choose a program best suited for the player.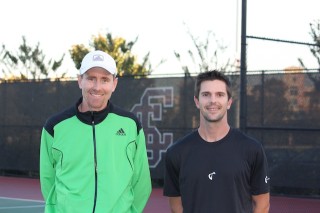 Students will receive expert advice on technical aspects of every stroke from formerly world ranked tennis professionals. Lessons are available to any age or level of player.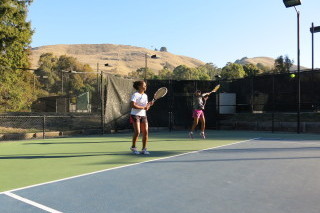 At our facility in Fremont, we offer programs for all ages and levels of play. We offer Adult classes as well as a clear "Junior Development Pathway Program" designed to properly progress junior tennis players from one level to the next.
Years of developing players
West Valley College
14000 Fruitvale Avenue
Saratoga, CA 95070
Sunnyvale Tennis Center
755 S Mathilda Ave
Sunnyvale, CA 94087
De Anza College
21250 Stevens Creek Blvd
Cupertino, CA 95015
Mission College
3000 Mission College Boulevard
Santa Clara, CA 95054
About Us
We are the premier tennis academy in Northern California's Bay Area offering clinics, lessons, fitness and more
Our daily training clinics, for beginners to nationally ranked juniors, are held on the campuses of Sunnyvale Tennis Center, West Valley College, Mission College, De Anza College, and Mission Hills Athletic Club. Named a USTA Regional Training Center in 2010, Eagle Fustar is working jointly with the USTA to develop the next generation of American champions by surrounding the top junior players and young pros with the resources, facilities, and coaching they need to reach their maximum potential. We offer training clinics 364 days of the year, week long tennis camps, and private instruction / lessons from our impressive roster of coaches, which include former professional and D1 players. Included in our year round training are our extensive summer programs, which include comprehensive training packages and our renowned all day Full Time Training Weeks. Our philosophy is low player to coach ratios, challenging drills with constant feedback, daily strategic point play, and very little to no idle time on the court. We follow and track our students results in USTA NorCal, USTA National, ITF, and school tournament play. We encourage goal setting and push our students on a daily basis to achieve those goals. We demand hard work, while preserving and encouraging the passion for a great sport that can be a lifetime activity. We train hard, but most importantly, we produce players.