EF SUNNYVALE TENNIS CENTER PROGRAM DESCRIPTIONS
High Performance Clinics (2 hour) are offered on Tuesday, Wednesday and Friday from 4:00 – 6:00pm
Elite Clinics at STC are Tuesdays and Wednesdays from 4:15 – 6:45
High Performance/Elite Combo Clinics are Monday and Thursday 4:00 – 6:30pm
The Full Time Program runs Monday through Friday at the Sunnyvale Tennis Center
Eagle Fustar Schedule (all locations)
EF FLEX PLANS & DROP IN PRICING
High Performance Clinics (HPC)
Bundles maybe used at any of the Eagle Fustar locations including Sunnyvale Tennis Center.  
We understand of all the changes and challenges to your family's schedule this fall and want to make tennis planning easy for you. For Fall 2020, we are offering Bundles – a simple plan option that provides the most flexibility and lower per clinics for the entire fall season. The Bundle Plans will be valid from now until December 31st, and replace our monthly Flex Plan offerings while we all work through the Covid situation. Drop-in clinics are another option. We will return to our usual monthly HP Flex Plans when it makes sense to do so. These Bundles are valid through December 31st:
Two payment option for HPB24: 1/2 at purchase & October 1st.



Three payment option for HPB36: 1/3 at purchase, October 1st & November 1st
Elite Plans – Fall 2020
In addition to the monthly plans listed below, Semester Plans are available which can also be customized to fit your specific playing plans and time period. 
Please contact katy@eaglefustar.com for more info on the Elite Semester plans.
Full Time Program (FTP)
The Eagle Fustar Full Time Program trains at the beautiful Sunnyvale Tennis Center. This is a comprehensive and highly personalized training for players committed to pursuing collegiate and/or professional tennis careers.
The Full Time Program delivers tailored player development in a rigorous, yet supportive group environment. The focus goes well beyond the court; full time players are surrounded by a Performance Team to manage the physical and mental demands of high-level training and competition. Registration for the Full Time Program may be on an annual, semester, weekly or daily session basis.
For approval to participate and registration for these programs please contact Katy at katy@eaglefustar.com or call 408-242-5559 for more information.
Gold Ball Winners from Eagle Fustar's Full Time Program
Easter Bowl – G16s Winner, Vivian Ovrootsky
Winter Nationals – B16s Winner, Luke Casper
Clay Court Nationals – B16s Winner, Luke Casper
Kalamazoo – B16 Doubles Winner, Hugo Hashimoto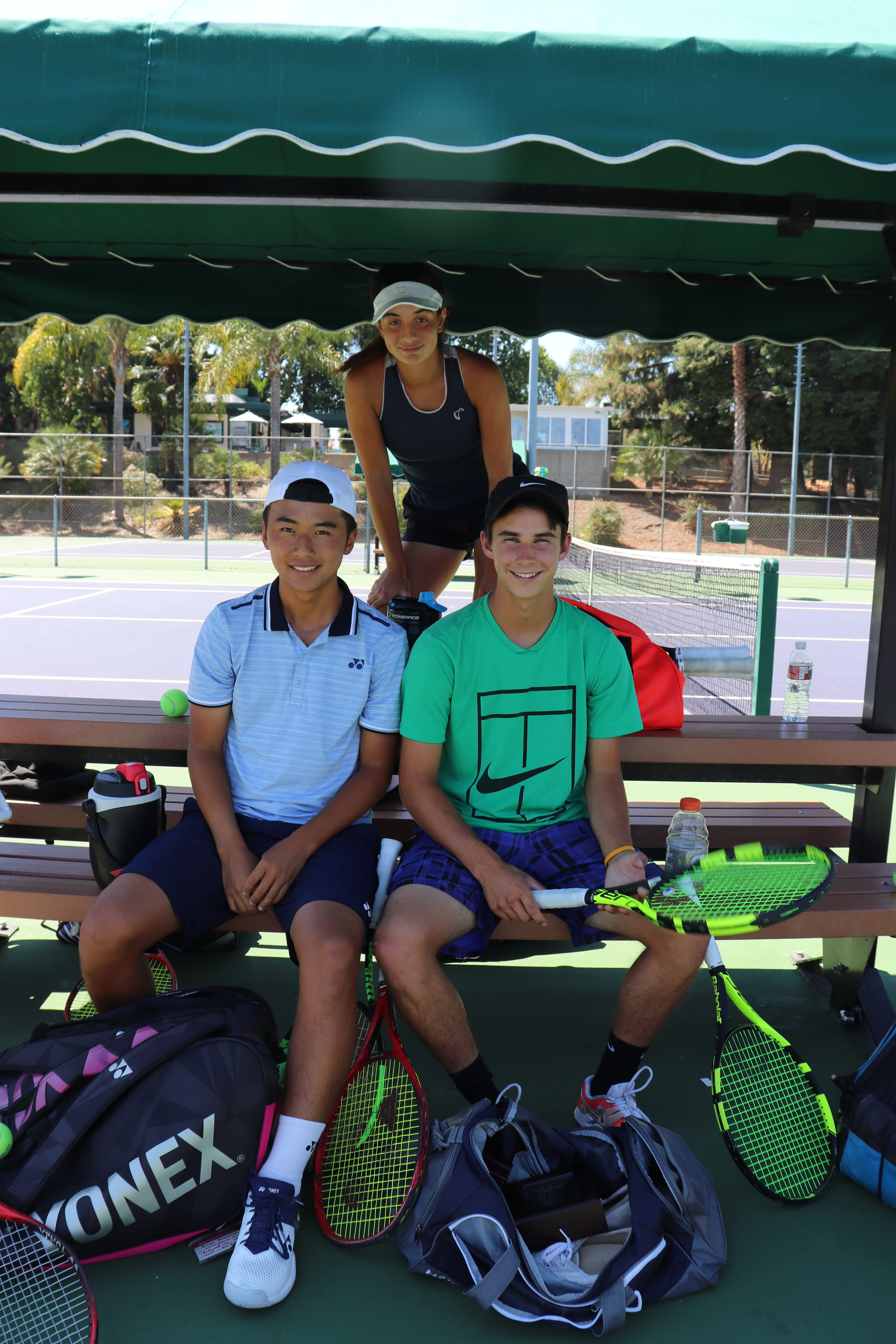 For more information or to sign up, send an email to Katy